News
Greenwich Trio Brahms Piano Trios Vol.1, Linn Records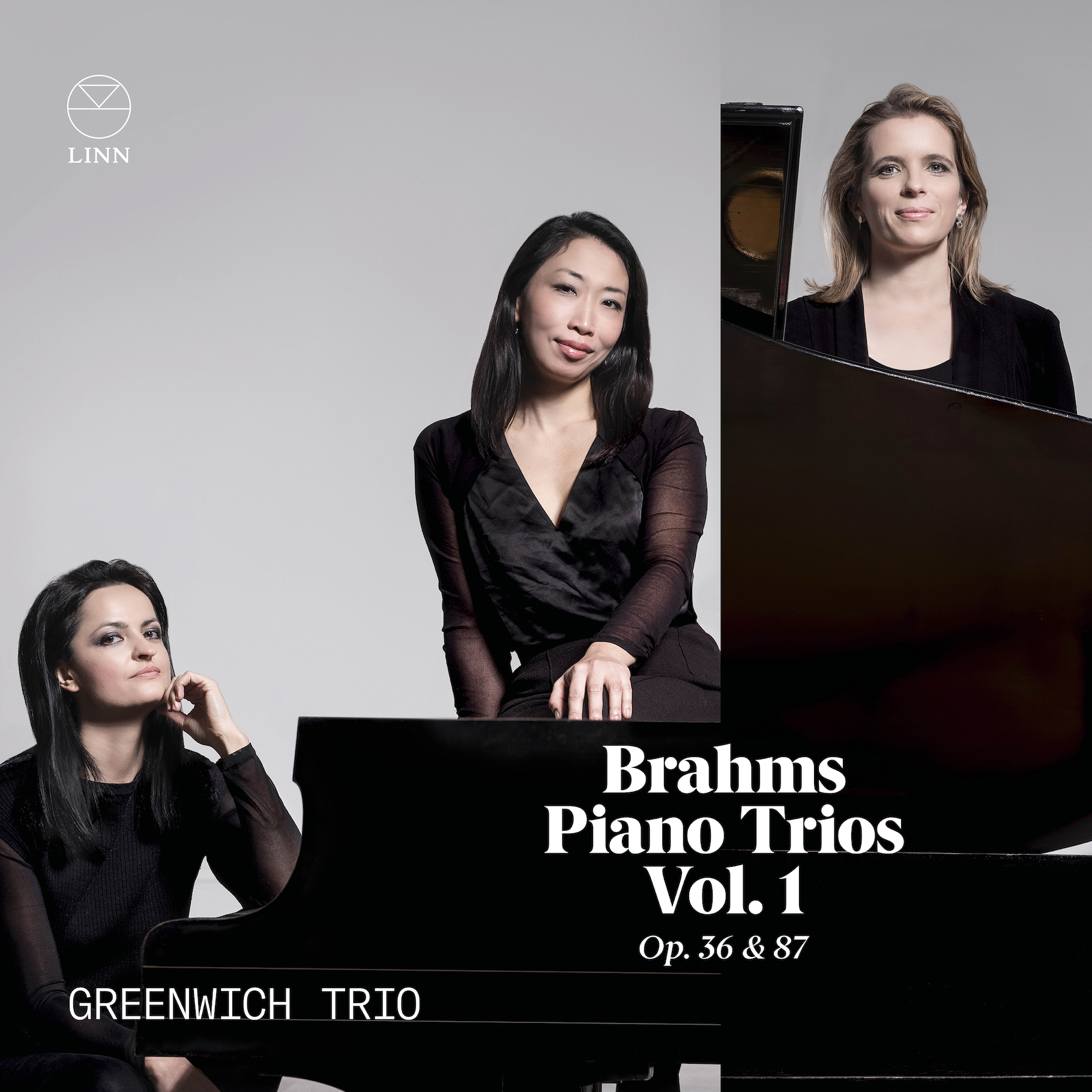 LANA TROTOVŠEK violin HEATHER TUACH cello YOKO MISUMI piano
Greenwich Trio and Linn Records launch a new collaboration with the first volume in a forthcoming series of the complete Brahms piano trios. 
Pairing Op. 36 with Op. 87, this is the first instalment in a complete trios cycle. Although a string sextet in its original Brahmsian guise, Op. 36 was brilliantly arranged for piano trio by Theodor Kirchner, a contemporary and friend of Johannes. The second of Brahms's three trios, Op. 87 is a mature work which sees the composer at the height of his compositional writing. Its highly Romantic leaning combined with its Classical structure calls for the sort of sharp skills the Greenwich Trio has in abundance. 
ORDER https://lnk.to/BrahmsPianoTriosVol1AR
World wide physical & digital release date: 10 March 2023; UK release date: 3 March 2023 Linn CKD715–1CD
About GREENWICH TRIO
Described by Bernard Greenhouse as the 'New Beaux Arts Trio',Greenwich Trio comprisesSlovenian violinist Lana Trotovšek, Canadian cellistHeather Tuach–who replaced original cellist Stjepan Hauser in 2006– and Japanese pianist Yoko Misumi. Since its formation in 2006, the group has won numerous prizes in the UK, Belgium and Italy,including the Solti Foundation and Tunnell TrustAwards, and the first prize of theBeethoven Society of Europe Chamber MusicCompetition. Greenwich Trio has been mentored by some of the greatest names in chamber music such as Amadeus Quartet, Alban Berg Quartett, GuarneriQuartet, Beaux Arts Trio, Trio Fontenay, Menahem Pressler, Bernard Greenhouse, Ivry Gitlis, Stephen Kovacevich, Ralf Gothóni, Arnold Steinhardt, Valentin Erben and Eberhardt Feltz. Greenwich Trio has performed at renowned international festivals including Festival Internacional de Santander, Rheingau Musik Festival,Festival Ljubljana, Festival Estoril Lisboa, Cheltenham Music Festival, Rye ArtsFestival and The Bath Festival. The ensemble made its debut in Amsterdam's Concertgebouw in 2009 and also appeared during the opening festival of London's Kings Place in 2008. They gave a series of concerts in Madrid'sRoyal Palaces organized by Patrimonio Nacional. Greenwich Trio has released recordings of Beethoven and Mendelssohn piano trios for Meridian Records and Beethoven's 'Archduke'Trio for Hedone Records.