News
Trotovsek/Canyigueral with complete Beethoven Violin Sonatas at 68. Festival Ljubljana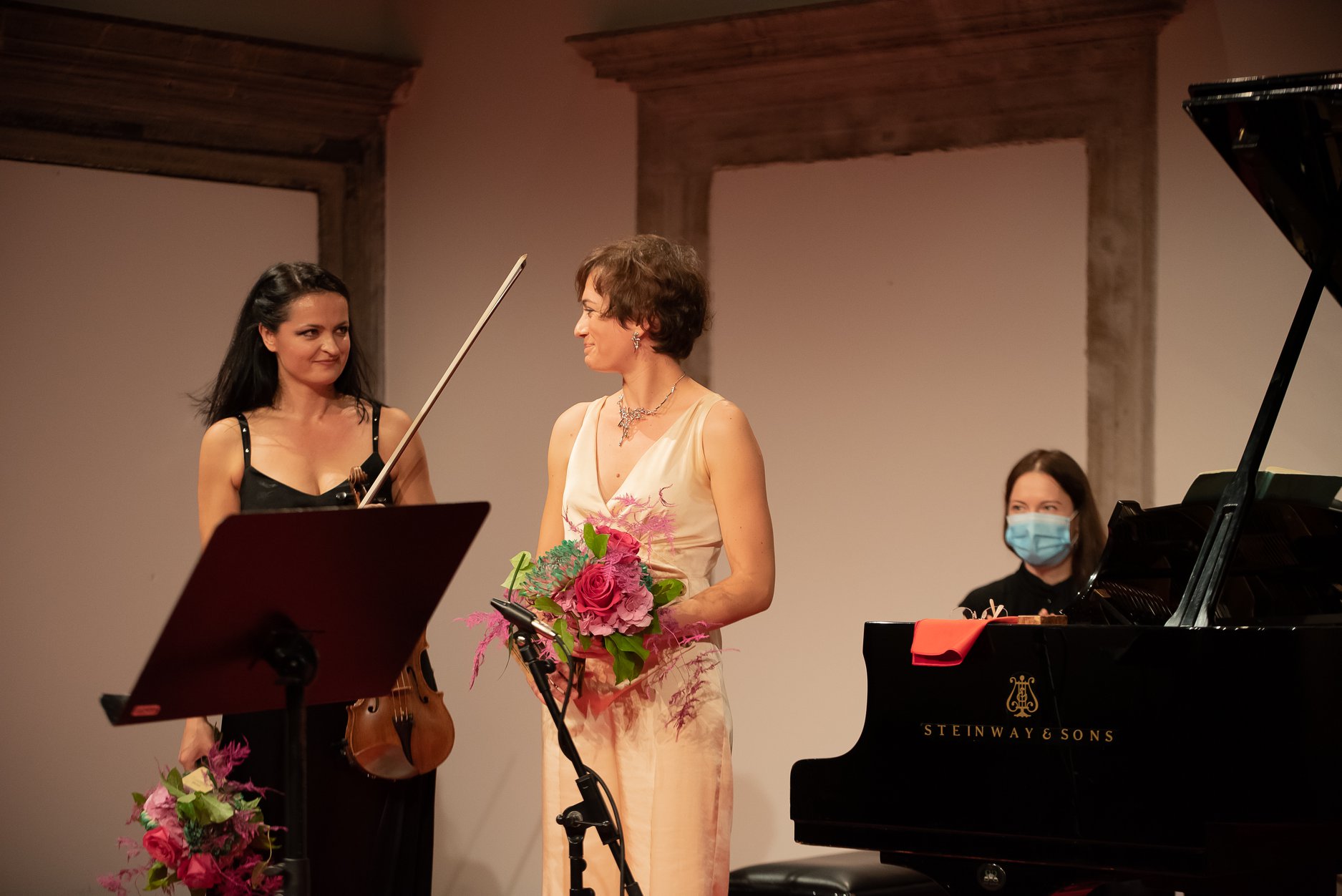 Lana performed all Beethoven sonatas for violin and piano with her pianist partner Maria Canyigueral on three consecutive days this summer at the international 68. Festival Ljubljana in Slovenia.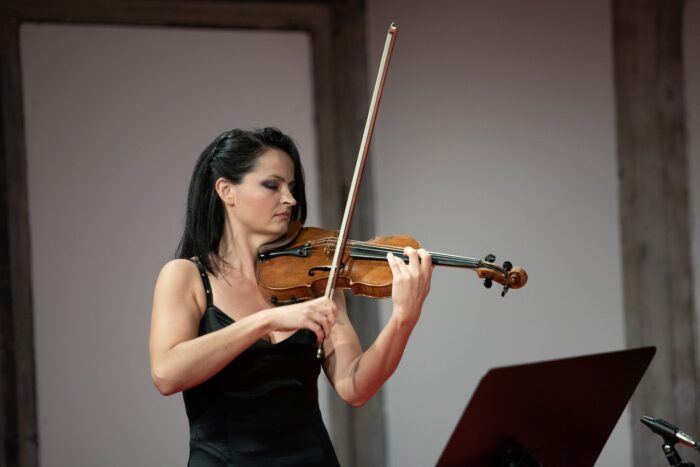 Despite the current problematic situation around the world due to Covid-19, the concerts were sold out and had enthusiastic response from audiences and critics for the three concerts.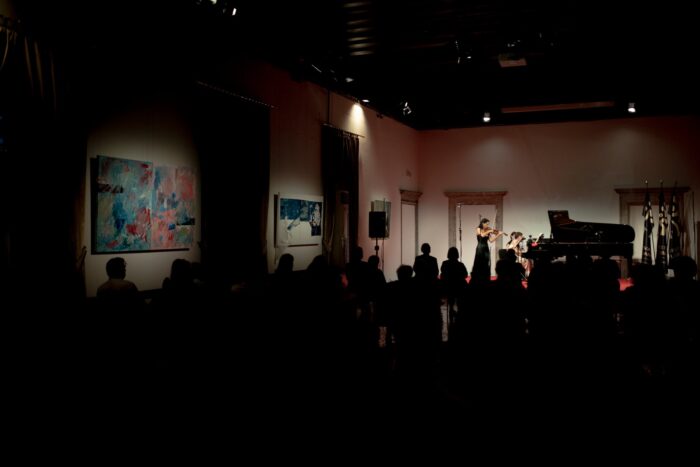 The concerts were reviewed by Marijan Zlobec on his wordpress blog, and Ivana Marčić in DELO, national daily newspaper.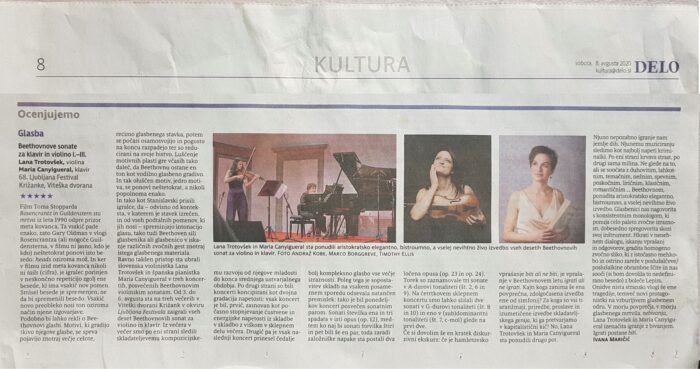 "Their unforgettable playing takes our breath away. We follow their musicianship as the most intense thriller. On one hand, bloody passion, on the other, gracefulness. Whether faced with a witty, light-hearted, dark, gentle, melodious, bouncy, lyrical, classic, romantic… Beethoven, they offer is an aristocratically elegant, astute, but always stormy live performance" Ivana Marčić, DELO
"This performance was certainly 100% convincing. If I were to look for interpretive errors, potential problems, indoctions, weak places… and possible critical remarks, I need to admit that these were not there.Their commitment to the project, to the self-awareness of developmental maturity and interpretive maturity is admirable." Marijan Zlobec