News
Hoffmeister's Magic Flute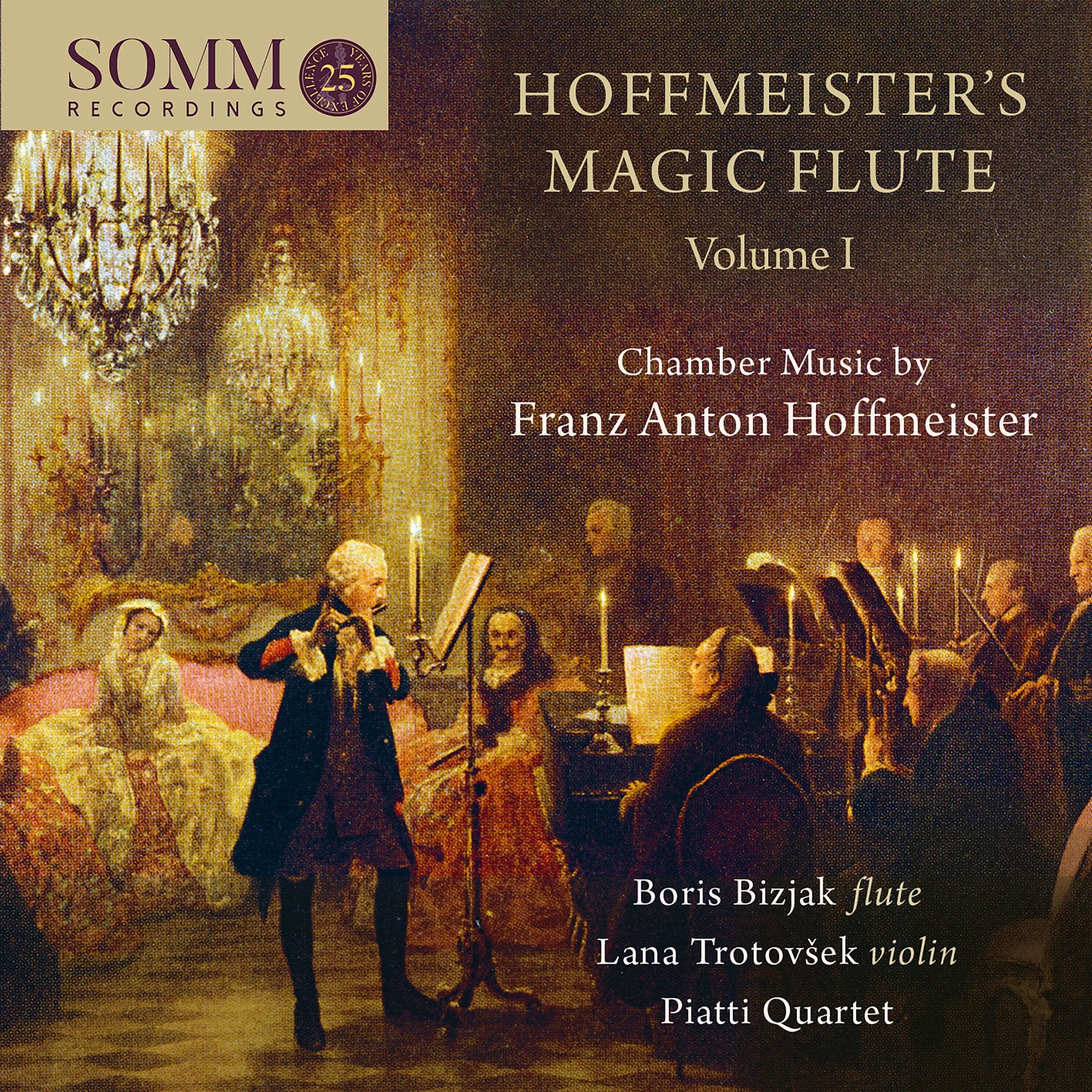 Lana Trotovšek appears in this new SOMM Recordings release with flutist Boris Bizjak and the Piatti String Quartet. Six pieces for flute, violin and string quartet elements by Franz Anton Hoffmeister, all receiving their first recordings. Now overshadowed by his illustrious contemporaries, Mozart, Haydn and Beethoven (music by all whom, including the Diabelli Variations, he published), Hoffmeister was himself a prolific composer in every form.

Although the flute is often placed centre-stage in these six works, all demonstrate Hoffmeister's eloquently proportioned, life-enhancing and integrated feeling for chamber music.
The two most substantial works here are a taut, dramatically urgent Quartet for flute, violin, viola and cello in C minor, and an E-flat major Quintet for flute, violin, two violas and cello of Mozartian mien and mood.
With echoes of Gluck, Mozart and Haydn, two Trios for flute, violin and cello (in B-flat major and D major) and a Duetto in G major for flute and violin offer superbly expressive examples of Hoffmeister's music at its most effusive and engagingly virtuosic.