News
Tarisio features the story of Lana's violin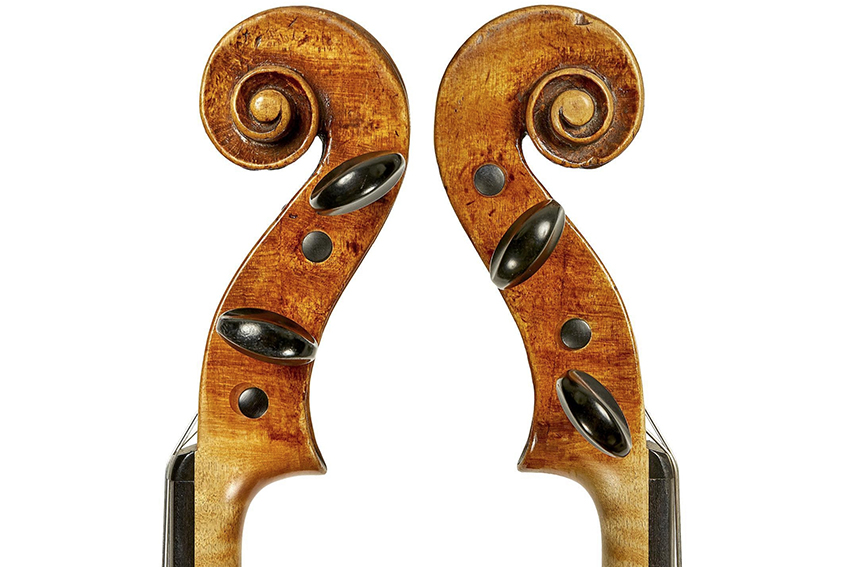 Lana was interviewed by Matthew Huber at Tarisio for their On Stage at Wigmore Hall series about her violin prior her concert at the Wigmore Hall.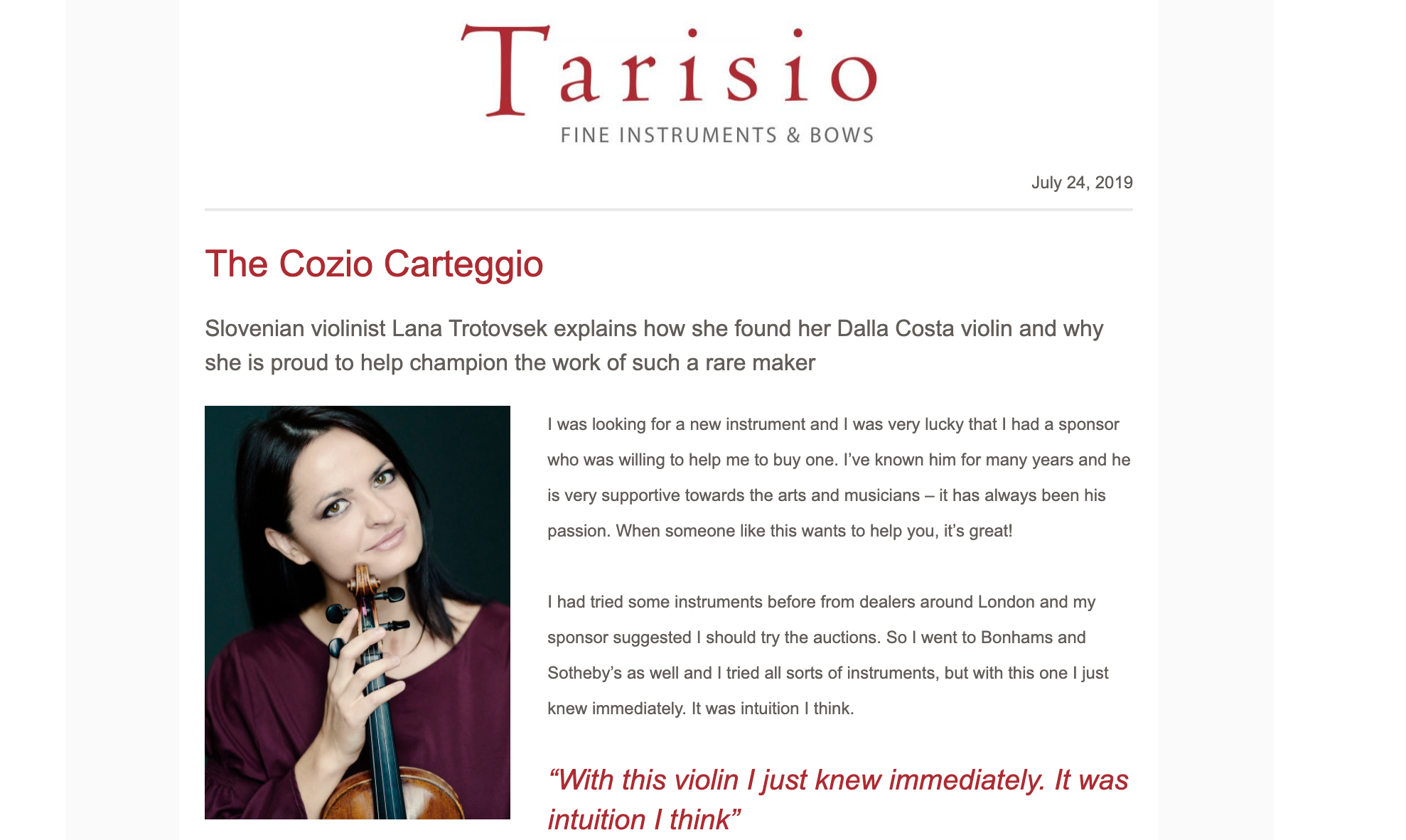 The Slovenian violinist, who divides her time between Slovenia and the UK, has been playing this Dalla Costa violin for the past seven years. Here she explains how she found it in an auction.
I was looking for a new instrument and I was very lucky that I had a sponsor who was willing to help me to buy one. I've known him for many years and he is very supportive towards the arts and musicians – it has always been his passion. When someone like this wants to help you, it's great!
I had tried some instruments before from dealers around London and my sponsor suggested I should try the auctions. So I went to Bonhams and Sotheby's as well and I tried all sorts of instruments, but with this one I just knew immediately. It was intuition I think.
I had been playing on a Voller Gagliano copy for about a year. It was an amazing instrument. Everyone was saying it sounded wonderful, what a velvety sound, but I felt I struggled to play on it – it was very difficult to master. I did consider buying the Voller but when I tried this Dalla Costa I just thought 'that's it!' Everything just came out so easily, all my expressions and colours.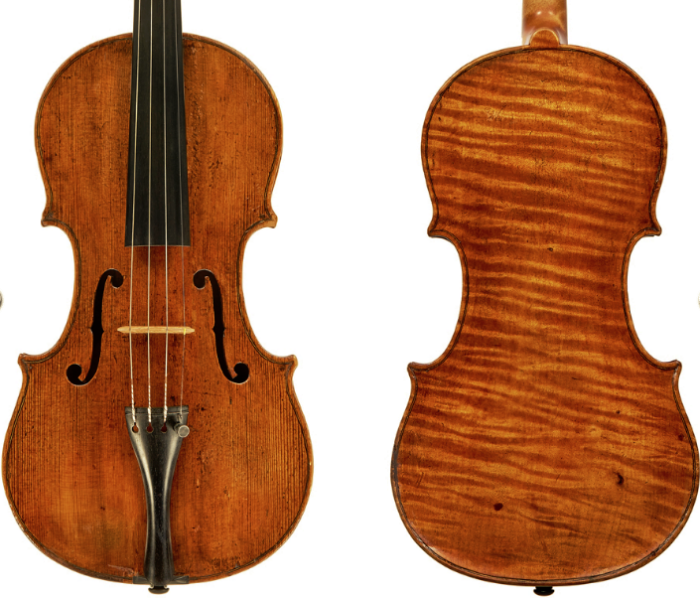 I was travelling to Scotland, so I was not here when the auction was happening and one morning I received a call from my sponsor and he said, 'So Lana, guess what, I have your violin!' It was the happiest day of my life!
I think before it was owned by an English orchestral violinist. I don't have any exciting stories about it, but I like to imagine what its journey was. Because the same maker made Mozart's violin, I sometimes imagine that perhaps Mozart visited his shop and maybe even tried my violin!
I tried Ricci's 'del Gesù' when I was studying with him in Salzburg. At the time I was playing on a rubbish violin (I don't even remember what it was!) and he said, 'Honey, try my violin!' I remember it just played itself. It was amazing, especially as I think this was one of the first precious violins that I'd ever tried.
I'm very happy with this violin because it's giving me so much more than it did in the beginning. Dalla Costas are quite rare, and I am really proud to be an ambassador for this maker because there are not many of them. I'm looking forward to the concert. It's always exciting to play in the Wigmore Hall!
Interview by Matthew Huber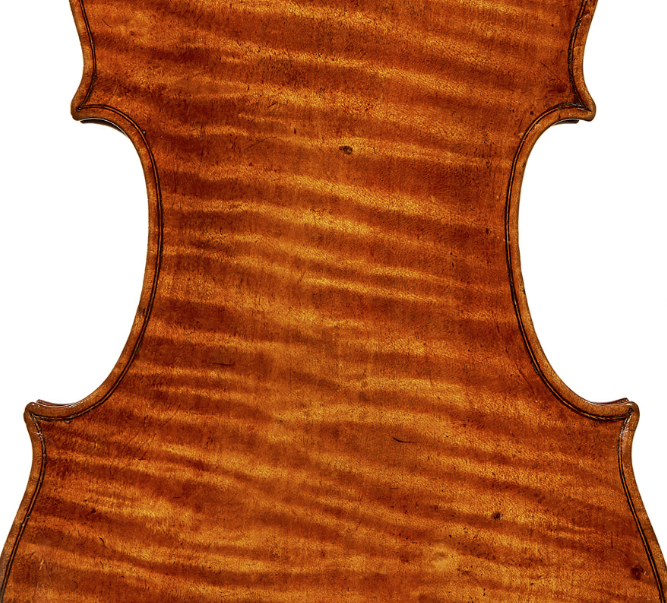 Pietro Antonio Dalla Costa violin, c. 1750
To the untrained eye, all violins look alike: four strings, an arched front and back, curly sound-holes and a snail-shaped head. But to the trained eye, the subtle variations and interpretations, the angle of a corner, the tapering of a soundhole, the position of a pin, the width of a chamfer, these details reveal the unique signature of the maker, his training and his influences. The variations are subtle but they provide definitive clues as to an instrument's origin.
Lana Trotovsek plays a violin by the rare 18th-century maker Pietro Antonio Dalla Costa, who worked in the town of Treviso, a short distance outside Venice. Dalla Costa's training is unknown but his work is distinctive and reveals itself in its details. The model of Lana's violin closely follows that of the Brothers Amati, including Amati-style long soundholes, with narrow wings and slender stems; the corners, edge and purfling are more in the Venetian spirit – less exacting and more free-form; the varnish is a glowing red in the Venetian style.
Commentary by Jason Price